TRAVEL
Travel Tips & Hints






:: Travel Insurance





Hope for the best, but plan for the worst. Safety is the highest priority for any ocean adventure. You waited this long to take this trip of a lifetime and it isn't worth getting hurt, losing luggage, getting delayed and ruining your trip. Travel insurance is strongly recommended. Click on the banner above and Travel Safe! Sign up today!




:: Packing Checklist

-small flashlight
-surfboards/bag
-trashbags, ziplock bags
-waterproof bag
-waterproof sunscreen
-clothes line & pins
-booties
-towel
-wax/scraper
-lycra top
-wetsuit spring suit
-knife/leatherman tool
-extra leashes
-extra fins
-fin key
-extra string/cord
-water bottle for long sessions
-plastic rain poncho
-surf helmet
-ding repair kit
-vasaline for rashes
-peppermint soap
-mosquito repellent
-video & camera equipment
-extra batteries
-cd player/walkman


:: Entertainment

-magazine/books
-cards/games
-camera/film
-walkman/tapes
-nail clippers
-favorite snacks
-needle nose pliers
-favorite spirits


:: Immunizations

Contact Straub Travel Clinic (522-4441) for information on what immunizations are required for your travel destination.

Indonesia

Hepatitis A
recommended for all travelers
Typhoid
recommended for all travelers
Tetnus
verify if you got one in last 10 years
Polio booster
verify if you got one in last 10 years
Malaria (mefloquine, doxycycline, or maralone)


:: Travel Requirements

-passport (current)
-drivers license
-airline ticket (name must match passport)
-copies of passport and airline tickets
-electrical adapters
-credit card (visa or mastercard)
-spending money


:: Clothes

-board shorts
-wide rim hat
-sun glasses
-t-shirts
-underwear
-light jackets
-slippers/shoes


:: Fishing Gear

-pole/reel/line
-lead (lots)
-lures/leaders/hooks
-damashi's


:: Diving Gear

-masks, snorkle & fins
-speargun for divers


:: First Aid

-hydrogen peroxide
-betadine
-neosporin
-Q-tips, cotton balls
-waterproof skin tape
-visine
-cold tablets/decongestants
-pepto-bismol or immodium
-methiolate
-aspirin
-saline solution
-band aids
-butterfly bandages
-derma-bond
-sutures




:: Back to Top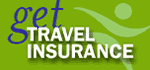 Red Sea Gyotaku
Originating in Japan during the 19th century, 'Gyotaku' (meaning "fish print") was developed to preserve the exact size of their trophy catch, and over the years has evolved into a beautiful art form.

We have a wide variety of local and exotic types of fish prints in standard or custom sizes. Click here for more info.