TRAVEL
Samoa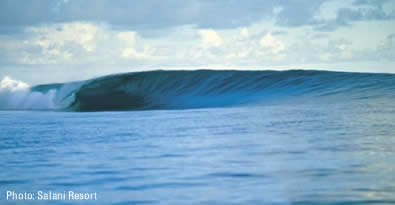 Salani Resort, located on Upolu's South East coast, is for travelers looking to experience the best of Samoa's surfing, diving, heartwarming culture and natural beauty.






:: Samoa Packages





Salani Resort Packages
$2,195 - 7 nights (Surfer rate - double occupancy)
$1,995 - 7 nights (Non-Surfer rate-double occupancy)



Package Includes:
•
Round Trip air from Honolulu to Pago Pago
•
Round Trip air from Pago Pago to Apia, Western Samoa
•
7 night Accommodation, Double Occupancy
•
3 meals with fresh drinking water daily
•
Island touring, waterfall excursions, hiking
•
Unlimited surf transfers by boat
•
Use of all camp facilities and equipment
•
Airport transfers
•
Hotel & Airline Taxes
Package does not include:
•
Travel insurance (highly recommended)
•
Excess baggage or surfboard surcharges
•
Personal spending money
•
Departure tax (30 Tala per person = approx. US$9)
Terms and Conditions:
•
25% non-refundable deposit to secure space
•
Final payments due 60 days prior to departure.
Important Information
•
Currency Conversion: 1 Samoa Tala = 3.39 US dollar (USD)


:: Back to Top




:: Accommodations - Salani Resort




Salani Resort is situated on the mouth of the Mulivai Fagatoloa River between the base of a lush tropical jungle basin, crystal blue lagoon and next to the rural and still very traditional Salani village. The resort will accommodate up to 16 people with a 12 surfers maximum limit.

Lodging is in 8 comfortable fan-cooled fales (bungalows). The fales are well ventilated and are elevated in order to receive the cool ocean breezes. Wrap-around decks overlook the river, lagoon and the left surf break, and inside guests enjoy bottled water, fresh flowers and a housekeeping service. Each unit has two beds, (2 singles or 1 king-size bed on request) included in the fales are bed-side tables, a dresser, umbrellas and two 240V power outlets. Bathroom facilities are provided in a central amenities block a short distance from the fales. Containing 5 tidy individual units cleaned twice daily, each with its own toilet, sink, vanity and solar heated shower, privacy assured.


:: Back to Top




:: Samoa Photo Gallery




:: Back to Top




:: Testimonials




Here are a few emails from those who traveled to Western Samoa:

"Kyle, thanks for setting us up with salani. The trip was awesome! We pretty much scored the whole time. The first day we got there we surfed about 5 foot boulders, then the next day maybe 6+ salani rights,the third day was a bit smaller but perfect! we got one more big day a week later and every other day between and after, it never dropped below 3 feet. The whole staff, managers, and boatmen were awesome. The manager, gregg, and one of the boatmen, john, even set up an afternoon to take me to watch a samoan cricket game even though no one else wanted to go. Even the crew of other guests were super cool. We made some good contacts with folks from so. cal., new zealand, and australia. yeah, salani is a winner! thanks again.
- Austin, Santa Clara CA


---

"As a first timer on a surf tour, Salani Surf Resort was a most memorable experience. The surf was awesome, the staff was super accommodating, service and the food was first class. Aside from the 90+% humidity, the trip was well worth the cost, especially with the group of surfers we traveled with. I'd recommend Salani to anyone who loves to surf and enjoy a South Pacific adventure. I'd do it right away before it gets to commercialized and westernized. Tofa ( good-bye)."
- Norman Noguchi, Honolulu HI


---

"I wanted to thank both of you for arranging the Salani trip and giving me the opportunity to join a wonderful group of people on the trip. You two were great group leaders. Everything was so well planned and organized. The trip was an unforgettable experience for me! Not only did we get great waves, I met so many nice people there and learned so much about the Samoan culture. The accommodations were very clean and comfortable. The food was outstanding - I expected eating mostly fruits and fish everyday but I was surprised with the diversity of the meals we ate like pasta, fresh fish, lamb, chicken, quiche, and apple pie! Imust've gained about 5 lbs. on the trip.

The resort staff were very friendly and helpful. They were very knowledgeable with the local surf conditions and the briefing they gave us before each surf session in explaining the surf spot and the conditions was very helpful to me. After each day of surfing, snorkeling, kayaking, fishing, volleyball, etc., I looked forward to sitting in the bar/dining area, drinking an ice cold Vailima beer and talking story with everyone. That was a perfect trip even though I got hurt on the first day. I am looking forward to going there again."
- Yoshi Muraokai, Honolulu HI




:: Back to Top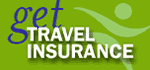 Red Sea Gyotaku
Originating in Japan during the 19th century, 'Gyotaku' (meaning "fish print") was developed to preserve the exact size of their trophy catch, and over the years has evolved into a beautiful art form.

We have a wide variety of local and exotic types of fish prints in standard or custom sizes. Click here for more info.