TRAVEL
Pohnpei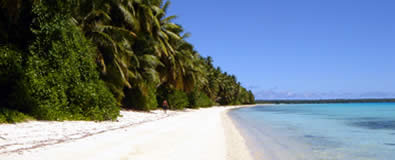 Visit the exotic "Garden Island of Micronesia" and dive the pristine waters of Pohnpei. Experience crystal clear water with steep drop offs, crystal clear waters, and the abundant with marine life, and a variety of cultural activities that will keep you coming back for more...





:: Pohnpei Diving Packages




Double Occupancy
$2,950/per person(based on party of 4)



Includes:
•
Round Trip airfare on Continental Airlines from Honolulu to/from Pohnpei.
•
6-night accommodations based on double occupancy.
•
Breakfast meals.
•
Five days of diving or fishing. One day of diving Ahnt or Pakin atoll.
•
Diving and fishing permits.
•
Round Trip transfers to/from airport to resort.
•
Daily transfers for boat dives.
Does not include:
•
Travel insurance (highly recommended)
•
Excess baggage fees
•
Lunch or dinners (Restaurants nearby resort)
•
Island tours
•
Departure Taxes
•
Alcohol or soft drinks.
•
Phone, fax, or internet use.
Terms and Conditions:
•
50% non-refundable deposit to secure reservations.
•
Final payments due 60 days prior to departure date.
•
Package prices subject to change.
•
Conservation and selective spearfishing is regulated by the dive tour operator we encourage selective spearfishing. (Note: The Napoleon Wrasse or Humphead Parrotfish are not allowed to be harmed.) We highly recommend divers and fisherman to abide by these rules and regulations in respect the local villages; and in helping to protect the population of reef fish to preserve the existing marine habitat.
Best Months to Dive or Fish
•
July through September is the best times for diving and fishing
•
Target species include the prized dogtooth tuna, yellowfin, and trevally
•
Winter months are exellent for surfing with world class waves


:: Back to Top




:: Pohnpei Photo Gallery




:: Back to Top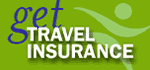 Red Sea Gyotaku
Originating in Japan during the 19th century, 'Gyotaku' (meaning "fish print") was developed to preserve the exact size of their trophy catch, and over the years has evolved into a beautiful art form.

We have a wide variety of local and exotic types of fish prints in standard or custom sizes. Click here for more info.