TRAVEL
Hawaii



Hawaii, the islands of the Pacific Ocean offers the most value for travelers who want variety. From the remote dive spots of Ni'ihau to world class surf spots on the North Shore of Oahu, each island has unique characteristics that make visitors come back for more.

KAUAI
Ready to take a weekend vacation to the Garden Island? Take one of our boat charters for a day filled with exciting ocean activities. Go!>
KAULA ROCK
Ready to dive or fish Kaula Rock? Kaula Rock is a destination for the experienced diver. Get ready for the most adventurous dive trip in the Hawaiian Islands. Go!>
MOLOKAI
Relax and enjoy the simple life... Choose from one of our Day Charter packages or simply a resort getaway for the whole family. Go!>
NI'IHAU
Considered the best of Hawaii's diving & fising adventures, Nii'ihau will leave any fisherman, spearfisherman, scuba diver or snorkler speechless. Ready for this remote island? Go!>
OAHU
Explore Oahu's finest fishing grounds – catch marlin, ahi, mahi, wahoo, and more! Select a charter and go get that BIG ONE! Go!>


:: Back to Top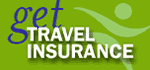 Red Sea Gyotaku
Originating in Japan during the 19th century, 'Gyotaku' (meaning "fish print") was developed to preserve the exact size of their trophy catch, and over the years has evolved into a beautiful art form.

We have a wide variety of local and exotic types of fish prints in standard or custom sizes. Click here for more info.