TRAVEL
Christmas Island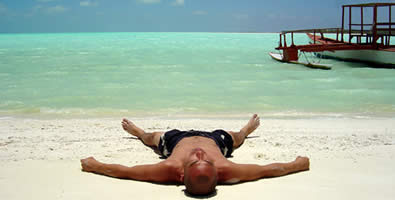 Explore the remote virgin beaches of Christmas Island where all your diving and fishing Christmas wishes can come true...





:: Diving/Fishing Packages


PRIVATE BEACH HOUSE (Min 4 Pax. Max 8 Pax.)
Double Occupancy = $3,795/per person
Single Occupancy = $4,269/per person

Includes:
•
Round-trip airfare to Christmas Island on board Air Pacific Airlines.
•
7-night accommodations at the hotels noted above.
•
3 meals with fresh filtered drinking water daily.
•
5 days of boat diving/or fishing and 1 day of cultural touring.
•
Diving and fishing permits.
•
Round Trip transfers to/from Cassidy airport to resort.
•
Daily transfers from resort to boat.
Does NOT Include:
•
Fishing Licence (US$50.00) - Contact the consulate of the republic of Kiribati: ph. 808-834-6775
•
Travel insurance (highly recommended)
•
Excess baggageY´($7/kilo).Y´ Max. weight allowed is 23 kg.per person.
•
Personal spending money (Australian dollars used)
•
Alcohol or soft drinks run a tab. (Stores nearby resort)
•
Phone, fax, or internet use.
•
Terms and Conditions:
•
50% non-refundable deposit to secure space and airline reservations.
•
Final payments due 60 days prior to departure.
•
Prices subject to change as airlines prices may vary depending upon season.
•
Conservation and selective spearfishing is regulated by the dive tour operator and each fish captured is recorded for the Kiribati fisheries agency. We highly recommend divers and fisherman abide by these rules and regulations to protect the population of reef fish to preserve the existing marine habitat.

Airline Schedule
•
Depart Honolulu on Air Pacific Tuesdays 12:00 p.m. Arrive Christmas Island 3:00 p.m. on Wednesday.
•
Depart Christmas island Wednesday at 7:35 a.m. Arrive Honolulu 10:30 a.m. on Tuesday
•
If weather is not favorable on certain sides of the island, alternate diving and/or fishing areas will be provided upon our guides discretion.
•
Fishing trips also available. Great fly-fishing, bottom fishing, whipping, shorecasting and trolling!
•
Add-ons for scuba diving also available.
•
We recommend all divers be selective in their spearfishing, practice conservation, and respect the Christmas Island culture and community when diving in their waters.

Fishing Limits while in certain lagoons:
Sale of fish caught strictly prohibited.
•
(1) Oio (bonefish) per day
•
(1) Giant Trevelly per group


:: Back to Top




:: Christmas Island Photo Gallery




:: Back to Top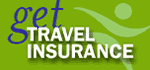 Red Sea Gyotaku
Originating in Japan during the 19th century, 'Gyotaku' (meaning "fish print") was developed to preserve the exact size of their trophy catch, and over the years has evolved into a beautiful art form.

We have a wide variety of local and exotic types of fish prints in standard or custom sizes. Click here for more info.